| | |
| --- | --- |
| Name | S.Ganesh Kumar |
| Date of Birth | 02.08.1985 |
| E-mail | ganeshkumar@cbri.res.in, 85sganesh@gmail.com |
| Present Designation | Scientist |
| Group | Geotechnical Engineering |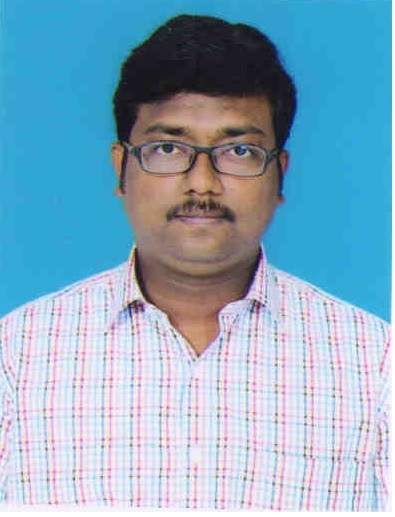 | | | | | |
| --- | --- | --- | --- | --- |
| Degree / Diploma | Main Subject | University/Institution with Distinction | Country | Year of Passing |
| B.E. | Civil Engineering | Dr.Sivanthi Aditanar College of Engineering | India | 2007 |
| M.E. | Geotechnical Engineering | Government College of Technology | India | 2009 |
| Ph.D | Geotechnical Engineering | Indian Institute of Technology Madras | India | 2014 |
Specialization
| | |
| --- | --- |
| a) Main Area of Specialization | Civil Engineering |
| b) Sub-area of Specialization | Geotechnical Engineering |
Countries visited in connection with higher studies, research training, employment and other scientific assignments:
| | | | |
| --- | --- | --- | --- |
| Country visited | Purpose | From | To |
| - | - | - | - |
Publications and Patents
Current Publications (2012 onwards):

Ganesh Kumar, S., Robinson, R.G. and Rajagopal, K. (2014) "Improvement of Soft Clays by Combined Vacuum Consolidation and Geosynthetic Encased Stone Columns", Indian Geotechnical Journal, Springer, 44(1), 59-67.
Ganesh Kumar, S., Sridhar, G., Radhakrishnan, Robinson, R.G and Rajagopal, K. (2015) "A Case Study of Vacuum Consolidation of Soft Clay soil" Indian Geotechnical Journal, Springer, 45(1), 51-61.
Ganesh Kumar, S. Robinson R.G, and Rajagopal, K. (2012). "Stabilization of Soft Clays Using Geosynthetic Encased Stone Columns with Vacuum Application". 5th Asian Regional Conference on Geosynthetics, Geosynthetics Asia-2012, Bangkok, Thailand.
Ganesh Kumar, S (2013) "Stabilisation of soft clays using geosynthetic encased stone columns and vacuum loading". Fourth Indian Young Geotechnical Engineer's Conference-2013, during 17-18 May, Chennai, India.
Ganesh Kumar, S. Robinson, R.G. and K. Rajagopal (2011) "Geosynthetic Encased Stone Columns for Vacuum Treatment of Soft Clay Soils". National Conference on Geosynthetics India 2011, during 23-24 September 2011, Chennai.
Robinson, R.G. Ganesh Kumar, S and K. Rajagopal (2015) "Enhancing the load carrying capacity of stone columns by vacuum consolidation". Advances in Soft ground engineering ISBN: 978-981-09-7520-3 :: doi: 10.3850/978-981-09-7520-3 231.
Scientific Books / Book Chapters: NIL
Articles: NIL
Patents filed / granted: NIL
Processes Developed: NIL
Process Under Utilization: NIL
Awards and Distinctions (including fellowships of the learned societies):.
| | | | |
| --- | --- | --- | --- |
| Name of Award | Awarded by | Awarded for | Year |
| IGS-M.D.Desai Memorial YGE Award | Indian Geotechnical Society | Best paper on Geosynthetics and Natural fibers | 2014 |
Professional Experience:
Project Scientist – II (February 2015- May 2016)

Offshore Structures Group, National Institute of Ocean Technology (NIOT), Ministry of Earth sciences (Government of India), Chennai

List of the Projects Involved and Objectives:
Island Desalination – Establishment of desalination plants in remote islands
Design and analysis of pier/pile foundation for the supporting bridge /cold water from the offshore sump to the plant building.
Inlet stabilization of Pulicat Lake for increasing water flow- Engineering Intervention for ensuring water inflow into Pulicat Lake
Design of offshore breakwater for inlet stabilization and for increasing water flow in Pulicat Lake.
iii. Beach restoration project – Development of environmentally friendly shore protection measures
Involved in the design and stability analysis of Concrete Caisson as an offshore reef for Puducherry beach restoration
Responsible for the design and stability analysis of geotubes as a submerged breakwater for the Puducherry beach restoration project.
In-Charge for offshore geotechnical site investigation, tender preparation, prequalification criteria assessment, technical evaluation and preparation of scope of works for the beach restoration project.
Feasibility studies on fixed and floating platform for offshore wind turbine – Design and development of feasible substructure foundation for supporting offshore wind turbine
Assistant Professor (July 2014 – January 2015)
Department of Civil Engineering, Sri Venkateswara College of Engineering, Chennai
Courses handled (Undergraduate)
Foundation Engineering
Engineering geology
Environmental Science and Engineering
Soil Mechanics Laboratory in charge