| | |
| --- | --- |
| Name | M. Vinoth |
| Date of Birth | 27.01.1987 |
| E-mail | vinoth [at] cbri.res.in |
| Present Designation | Scientist |
| Division | Geotechnical Engineering |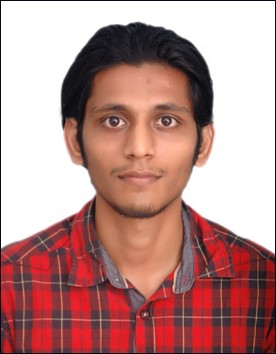 | | | | | |
| --- | --- | --- | --- | --- |
| Degree / Diploma | Main Subject | University/Institution with Distinction | Country | Year of Passing |
| B. Tech | Civil | GCT, Coimbatore | India | 2008 |
| M.E. | Geotech | CEG Campus, AU | India | 2011 |
Specialization
| | |
| --- | --- |
| a) Main Area of Specialization | Geotechnical Engineering |
| b) Sub-area of Specialization | Deep Excavation & Ground Improvement |
Countries visited in connection with higher studies, research training, employment and other scientific assignments:
| | | | |
| --- | --- | --- | --- |
| Country visited | Purpose | From | To |
| | | | |
Publications and Patents
Current Publications (2009 onwards):
Vinoth and K.Illamparuthi (2011), "ANN Based Studies for Liquefaction Potential and Settlement Prediction", Indian Geot­ech­ni­cal Con­fer­ence, Kochi.
Vinoth et al. (2012), "Case Study on the use of PVD's for Ground Improvement for the Depot Area of Chennai Metro Rail", Indian Geotechnical Conference, New Delhi, 2012.
Vinoth and M.Banuchitra (2013), "Back Prediction of Radial Co-Efficient of Consolidation of Clay Soil Based on Real Time Monitoring of PVD", Indian Geotechnical Conference, Roorkee, 2013.
Jasmine N.J, M.Vinoth and Eswara Prasad C.R (2014), "Performance of Wall Movements Due to Excavation", Indian Geotechnical Conference, Kakinada, 2014.
Vinoth and Ghan, S.M. (2016), "Support of Deep Excavation Using Contiguous Pile – A Case Study", Indian Geotechnical Conference, Chennai, 2016.
Vinoth and Prasad, P.S. (2018), "Optimization of Buffer Layer Thickness over Black Cotton Soil" Indian Geotechnical Conference, Bengaluru, 2018.
Sinha, A.K., M.Vinoth, Havanagi V.G. and Guruvittal U.K. (2018), "Foundry Sand Waste Material for Road Construction" Indian Geotechnical Conference, Bengaluru, 2018.
Vinoth et al. (2018), "Performance Analysis of PLAXIS Models of Stone Columns in Soft Marine Clay", ISGTI, New Delhi, 2018.
M.Vinoth and Prasad, P.S. (2018), "Performance Study of Pond Ash as Buffer Layer Over Black Cotton Soil" ICOPAC, New Delhi, 2018.
Tech. Reports: NIL
Scientific Books / Book Chapters: NIL
Articles: NIL
Patents filed / granted: NIL
Processes Developed: NIL
Process Under Utilization: NIL
Awards and Distinctions (including fellowships of the learned societies):.
| | | | |
| --- | --- | --- | --- |
| Name of Award | Awarded by | Awarded for | Year |
| IGS-AIMIL | Indian Geotechnical Society | Best Paper on Instrumentation | 2014 |
Professional Experience:

M/s Consulting Engineering Service (India) Pvt Ltd (2008 – 2009)

Responsible for: 

To manage day to day project implementation related activities including supervision of works executed, recording measurement, quality check, payment recommendation and ensuring safety at site.

M/s Larsen & Toubro Ltd. – Chennai

Assistant Engineering Manager (2011 – 2016)

Responsible for: 

Soil Investigation: Preparation of specifications for carrying out soil investigation, BOQ and layout drawings.

Foundation Recommendation: Deciding the type of foundation and giving bearing capacity for shallow foundation and pile capacity for pile foundation.

Design of Deep Foundation: Pile capacity (both Vertical / Lateral) establishment, Calculation of Reinforcement quantity, percentage of Reinforcement for piles, preparation of drawings, BOQ.

Shoring System: Analysis (using software's like PLAXIS 2D and 3D, TALREN, WALLAP, GEO5 and STAAD) of Contiguous pile, Diaphragm wall, Secant pile, Soldier Pile, Sheet pile, Soil nailing, open excavation, Soil and Rock anchor.

Ground Improvement: Design of sand compaction pile, stone columns, lime sand piles and   Pavements / Grade-slab: Design and drawings.

CSIR-Central Road Research Institute – New Delhi

Scientist (2016 – 2018)

Carried out research in marginal waste materials like pond ash and foundry sand, ground improvement works and slope stability.

Any other:

Graduate Member of Institute of Civil Engineers, UK
Life Time Member of Indian Geotechnical Society.