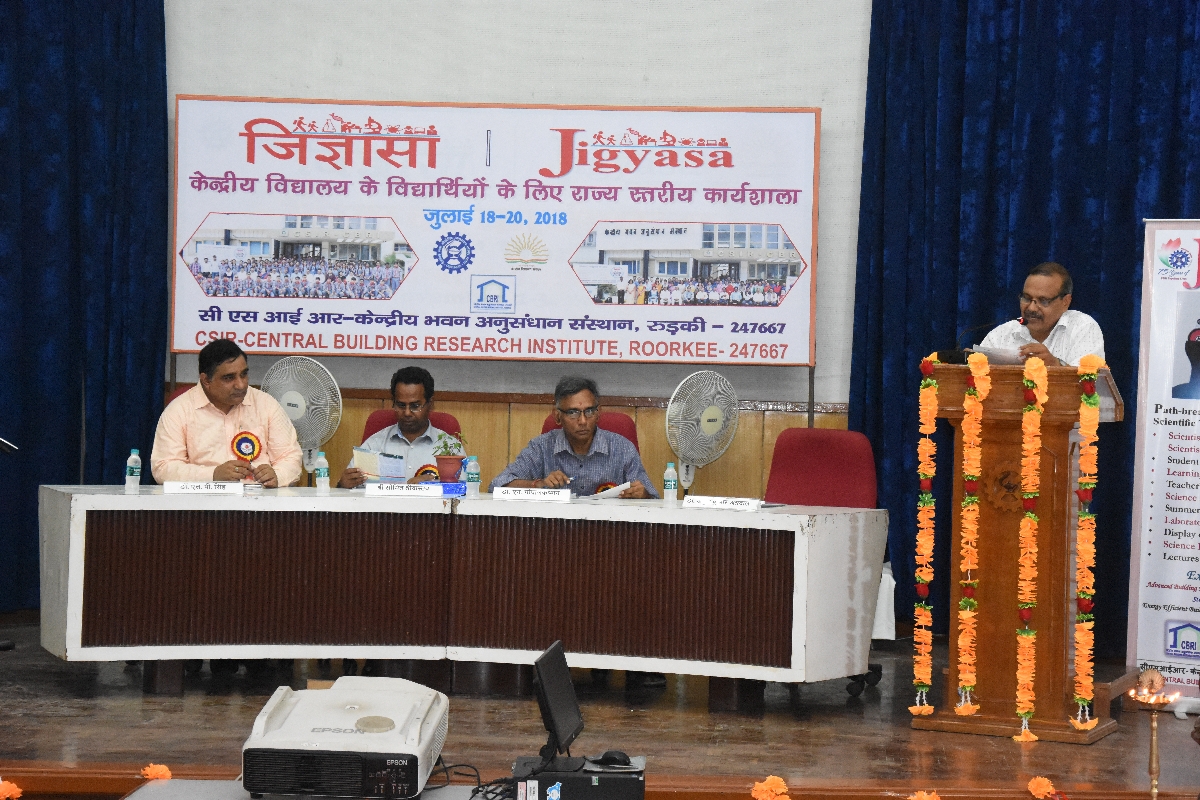 Three-Day State Level Jigyasa Workshop
"CSIR-Central Building Research Institute, Roorkee organized a Three-Day State-Level Student Workshop for KV Students during July 18-20, 2018 under the Jigyasa Student-Scientist Connect Programme to inculcate scientific temper by introducing them to the innovative techniques of building materials, health monitoring and rehabilitation of the structures, disaster mitigation, fire safety, energy efficient rural and urban housing etc.
Shri Somit Shrivastav, Deputy Commissioner, Kendriya Vidyalaya Sangathan, Dehradun Region, Uttarakhand, graced the Inaugural Function as the Chief Guest and Dr. N. Gopalakrishnan, Director, CSIR-CBRI, Roorkee presided over the function. Dr. Atul Kumar Agarwal, Senior Principal Scientist and Jigyasa Programme Coordinator, CSIR-CBRI, Roorkee conducted the function.
About 90 students from 11 Kendiya Vidyalayas including KVS of Pauri, Lansdowne, Raiwala, Almora, Gauchar, Srinagar, Haldwani I shift, Haldwani II shift, BHEL Hardwar, KV No. 1, Roorkee and KV No. 2, Roorkee, along with their teachers participated in the workshop."